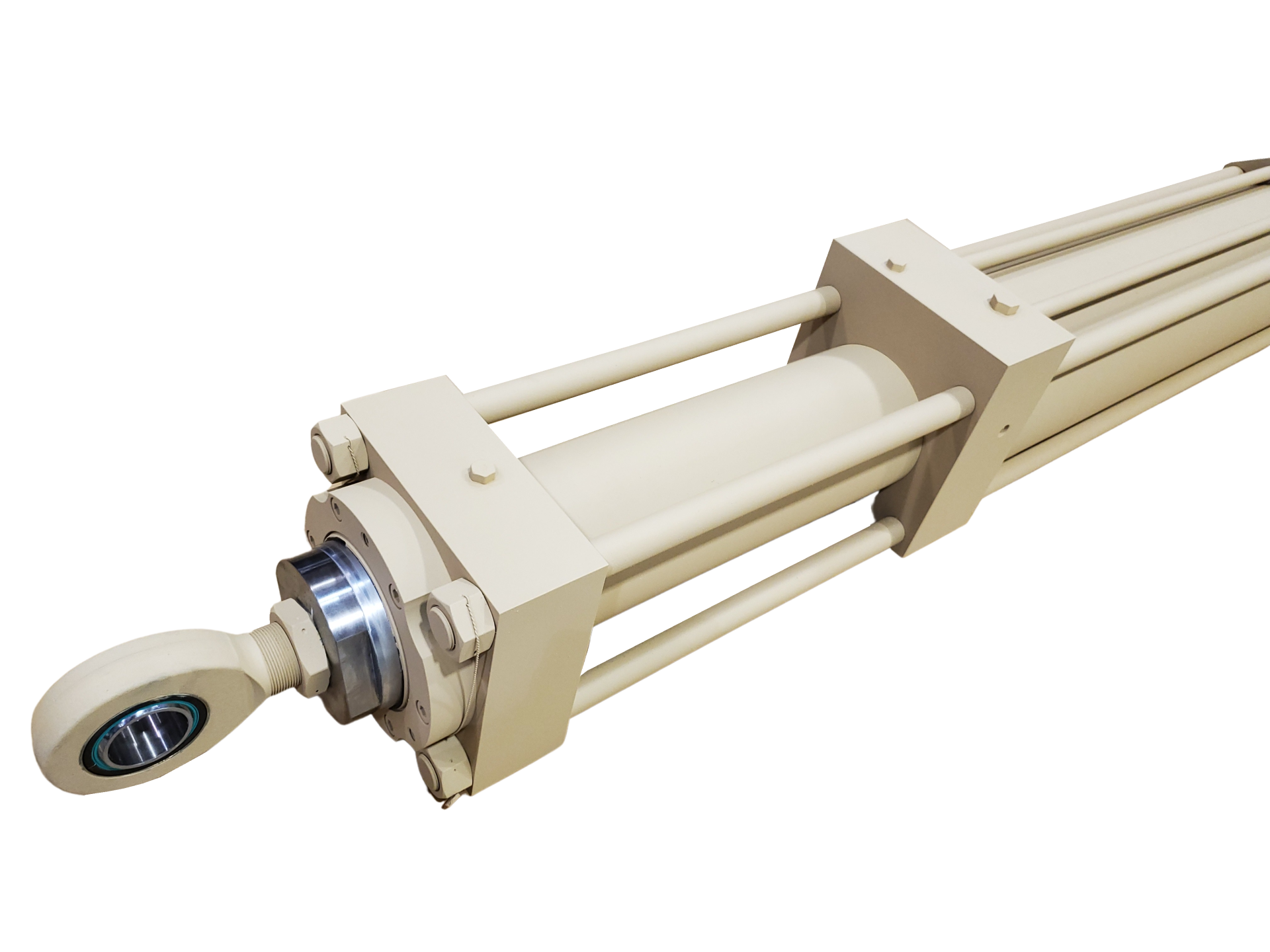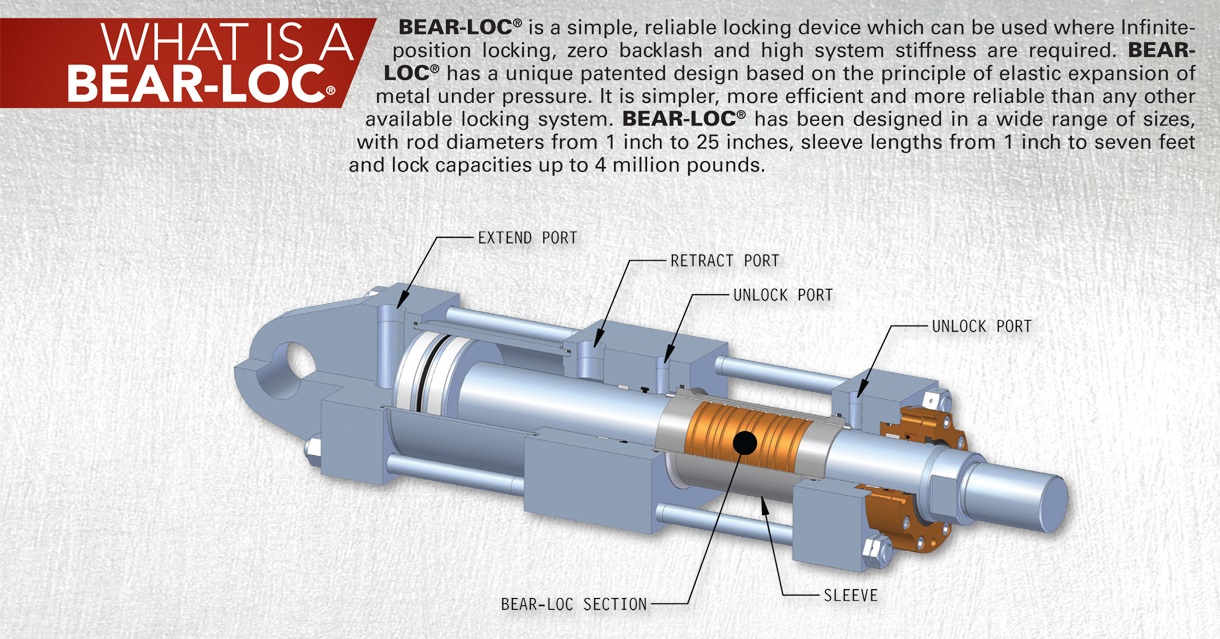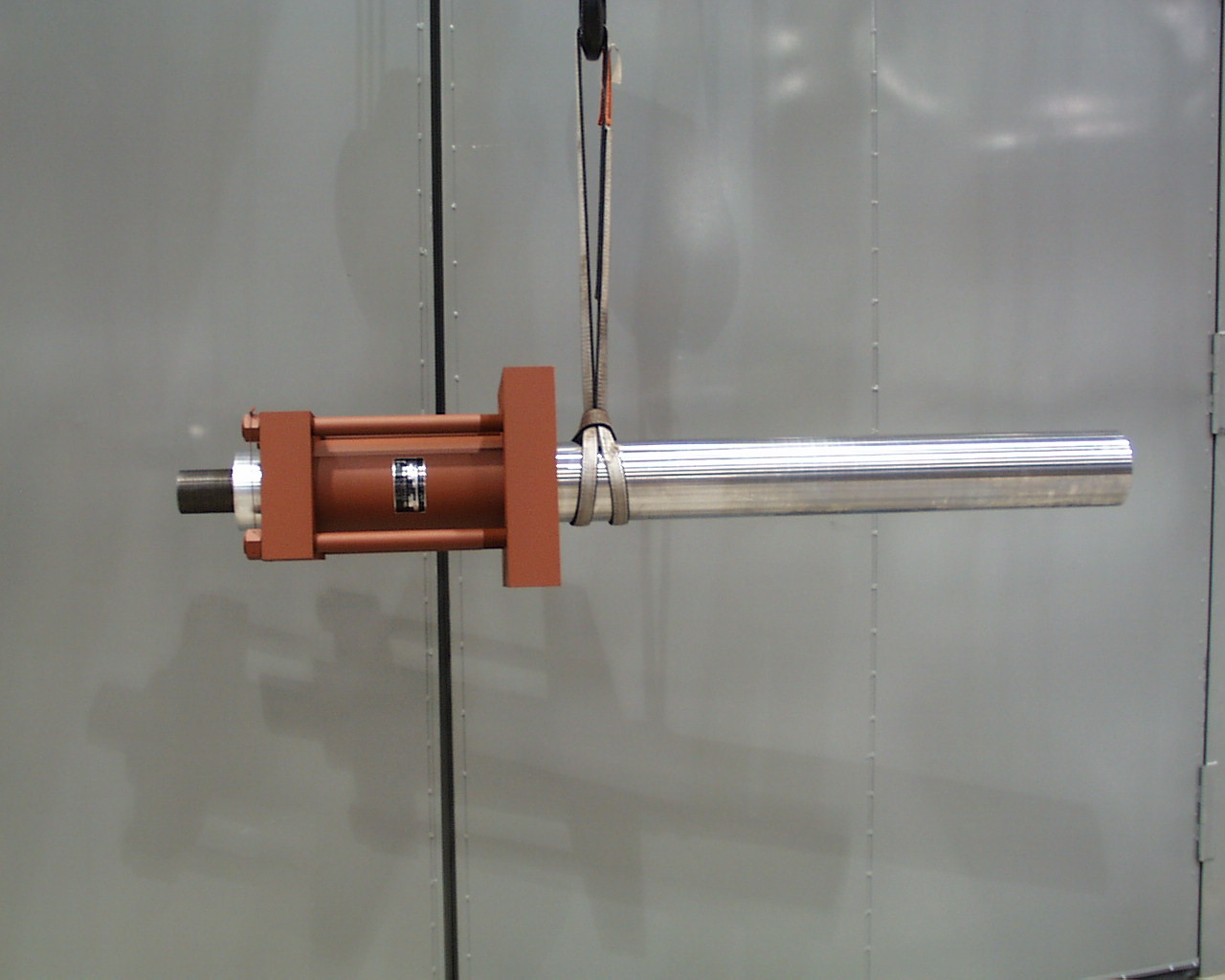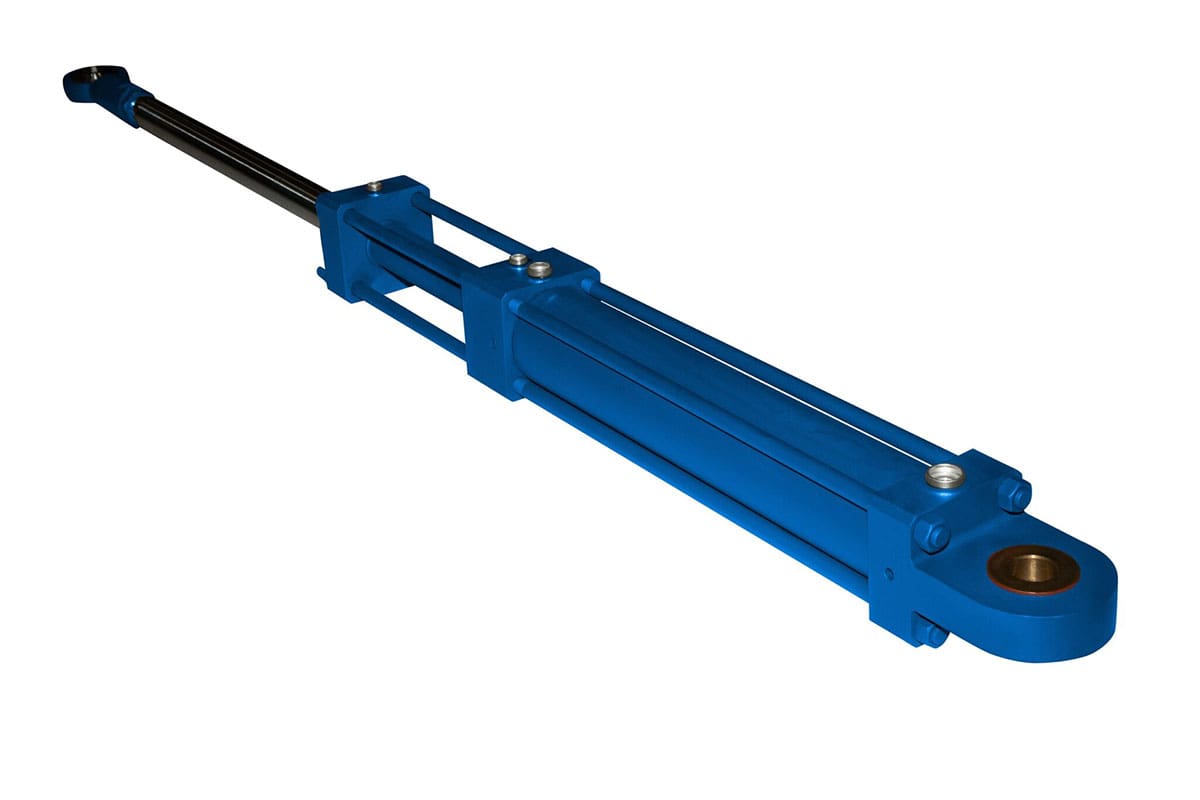 Home Of The BEAR-LOC® Hydraulic Rod Locking System
Trusted By Industries Worldwide
CUSTOMIZED MANUFACTURING & HIGH PRECISION MACHINING
Over 50 Years of Machining What Others Would Not Attempt
MILITARY QUALITY EXPERTISE
Put Our Exacting Standards in Critical Parts Design and Manufacture to Work for You
HYDRAULIC ROD LOCK ON WATER CONTROL SYSTEMS
Install a Bear-Loc Hydraulic Rod Lock onto your Hydraulics for Fail-Safe Performance and Safety
HYDRAULIC ROD LOCK ON CONSTRUCTION and MINING EQUIPMENT
Integrate our Fail-Safe Bear-Loc Hydraulic Rod Lock onto Your Equipment for Superior Safety and Equipment Protection
Welcome to York Precision Machining & Hydraulics
York Precision Machining & Hydraulics is the leader in precision fluid power components and systems. We're a top large components manufacturer for a variety of aerospace, defense, commercial, industrial and mobile applications.
Based in York, PA, we operate out of a state-of-the-art 65,000-square-foot facility fully equipped to handle every phase of your project from design and testing to production and assembly. You'll find York Precision products around the globe wherever safety and security matter the most.
Your Home for BEAR-LOC® Locking Devices and Other High-Quality Products
BEAR-LOC® rod locking devices are the flagship of the York Precision product line. BEAR-LOCdevices offer a safe and reliable solution for applications requiring infinite position locking, high system stiffness and zero backlash. The unique "positive" locking action only occurs when turning off the power, eliminating the possibility of workplace accidents.
The patented BEAR-LOC® design adheres to the principle of elastic expansion of metal under pressure, contributing to their dependability and simplicity. They're also extremely durable to last for decades.
As a leading precision machining and hydraulics manufacturer, we also offer additional products such as:
Hydraulic cylinders and actuators: We produce high-performing, solidly constructed double- or single-acting and spring-loaded hydraulic cylinders made from quality materials such as steel, aluminum and stainless steel. They're available in an assortment of bore sizes and pressure capacities, and they comply with stringent quality control and testing procedures.
Industrial/piston accumulators: We also offer a selection of accumulators in a variety of sizes and pressure capacities. Key features include safety vents that warn of internal pressurization, dual outboard wear strips that prevent piston rubbing and a T-seal with dual backup rings that ensure separation and minimize drag.
Our advanced custom hydraulic component machining capabilities enable us to manufacture any of our products to your exact specifications. We're experts at designing, engineering, prototyping and testing products that will meet and exceed your performance and quality expectations.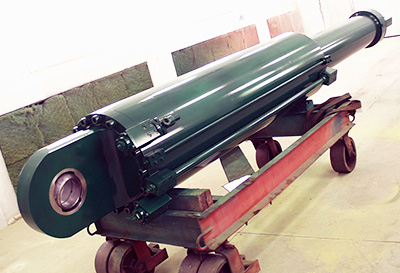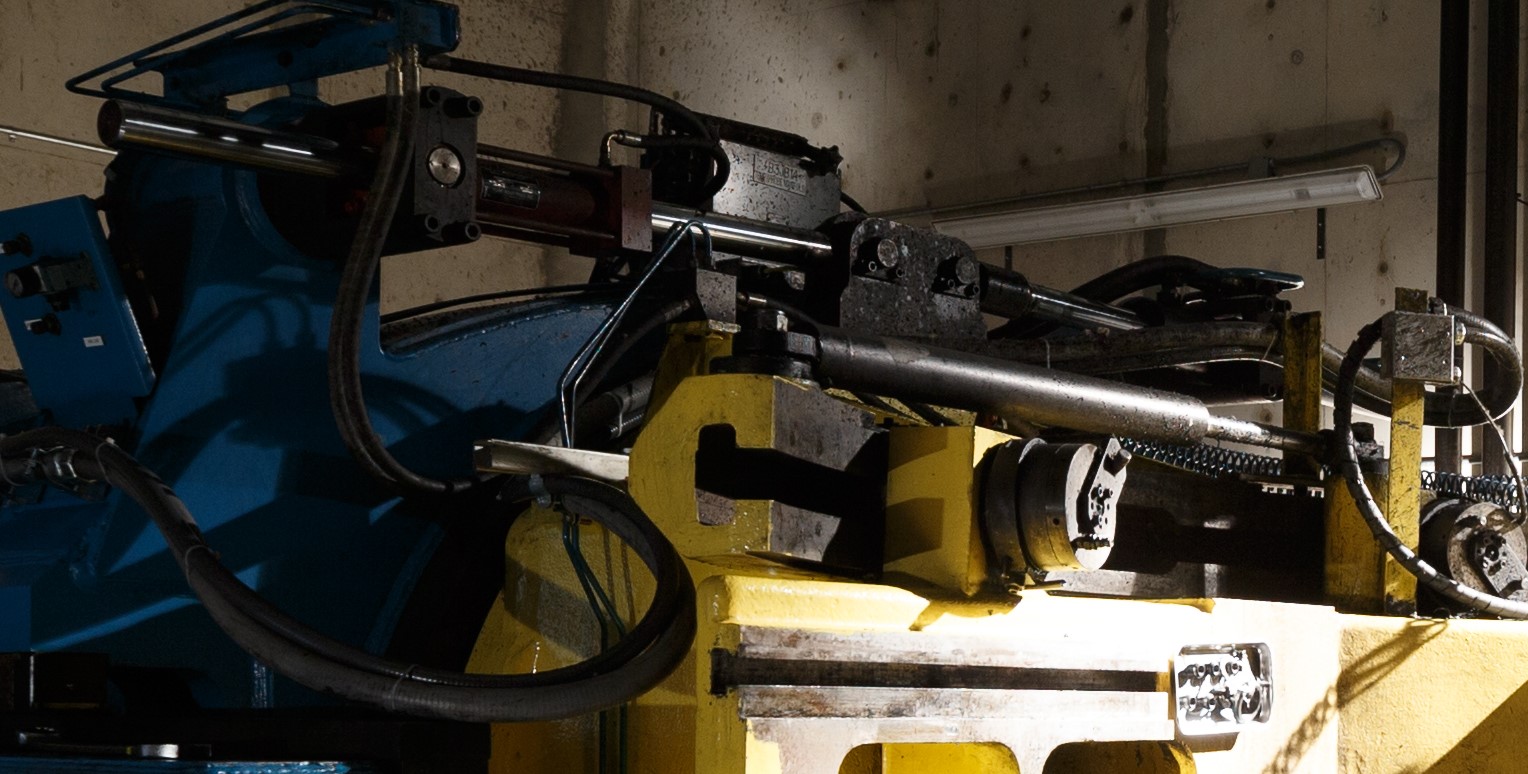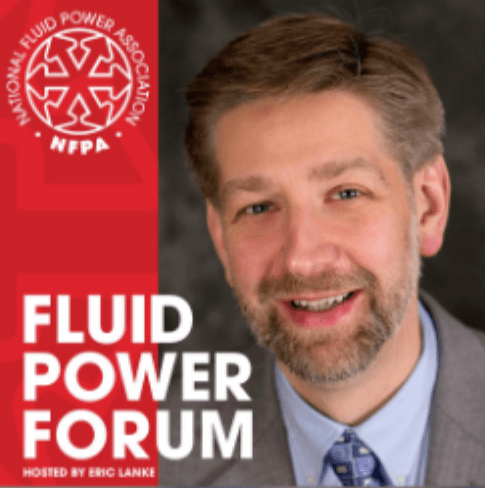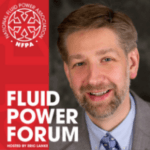 Testimonials
"Partnership based on trust and respect comes through excellent performance – [YorkPMH was] recently recognized for sustaining a rare level of performance for the last rolling 12 months: 100% on-time delivery and 100% quality ratings for a large defense contractor that relies on our product for a key weapons system."
"Dedication to team and the quality of product YorkPMH aims to provide is very evident."
"Bear-Loc® is superior to any other solution in the market."
"We appreciate the extra effort you provide in order to support our Warfighters."
"The lessons learned were not brushed off by YorkPMH but rather came with presentations, explanations, and corrective actions to prevent further issues. YorkPMH has demonstrated a strong commitment to product, quality, and schedule. Across the board we have zero complaints, it has been a pleasure to work with their team."
"I like the way YorkPMH puts their data package together. It is easy to cycle through the package."
"I know I speak for my whole team in thanking you for going the extra mile. York Precision is one of the good guys."
"We are honored to have YorkPMH has a strategic business partner."
 "Cooperation between York Precision and Coupling Corporation America was excellent. York Precision completed their part of the project with an excellent product, and on time. CCA will certainly look forward to additional applications of the Rotary or Axial Bear-Loc® devices in conjunction with CCA projects."
"The way YorkPMH handled [service] was way above anything we have experienced with other suppliers. We really, really appreciate YorkPMH. You are one of the few companies that handles customer concerns the right way. Solving challenges without blame. We are very confident in your product and will definitely be using Bear-Loc® for future projects. Everyone in our organization who works with engineering design is now aware of Bear-Loc® and has a very positive view of the product."
"A YorkPMH manager recalls our first meeting with a leading manufacturer in the region: "He flew all over the world trying to find a locking actuator that instantly locks and does not move. He found us right in his back yard, so to speak. He said to me, 'You're the only one in the world, do you know that?"
"The infinitely variable position of Bear-Loc® makes it easy to adapt to different projects. The moveable section of the wall has a 90-degree impact and can turn 30 degrees in either direction, then lock into place. Certainly, we're happy with the long-term service record of Bear-Loc® (our units are now over 30 years old). We appreciate the way the company has adapted the product to our specific needs."
"We needed the Bear-Loc® positive locking ability—it locks when the hydraulic pressure is off—and we needed its capacity to lock in any position."
"Shock Tube's original Bear-Loc® from 2008 is in place and works well for our needs with no issues."
What Sets York Precision Machining & Hydraulics Apart?
Our industry leadership and quality roots run deep in design, engineering and machining. We are agile, innovative, and proud to say "made in the USA." 
York Precision makes quality the primary focus in every stage of design, engineering and manufacturing processes — we're proud of our ISO 9001:2015 certification. Our nearly 50 years of industry experience and expertise set a high standard that other hydraulic fluid power component manufacturers must try to meet.
Give us a call at 717-764-8855 today to learn more about our products and services.
Associations & Partnerships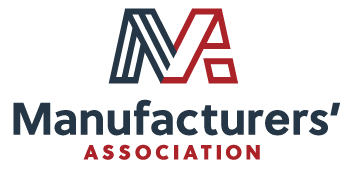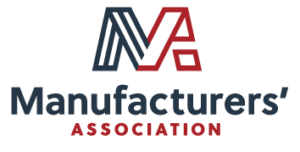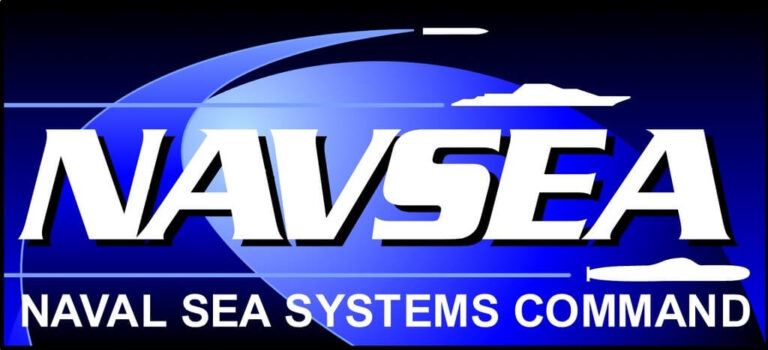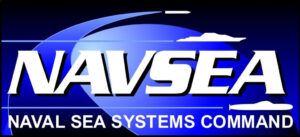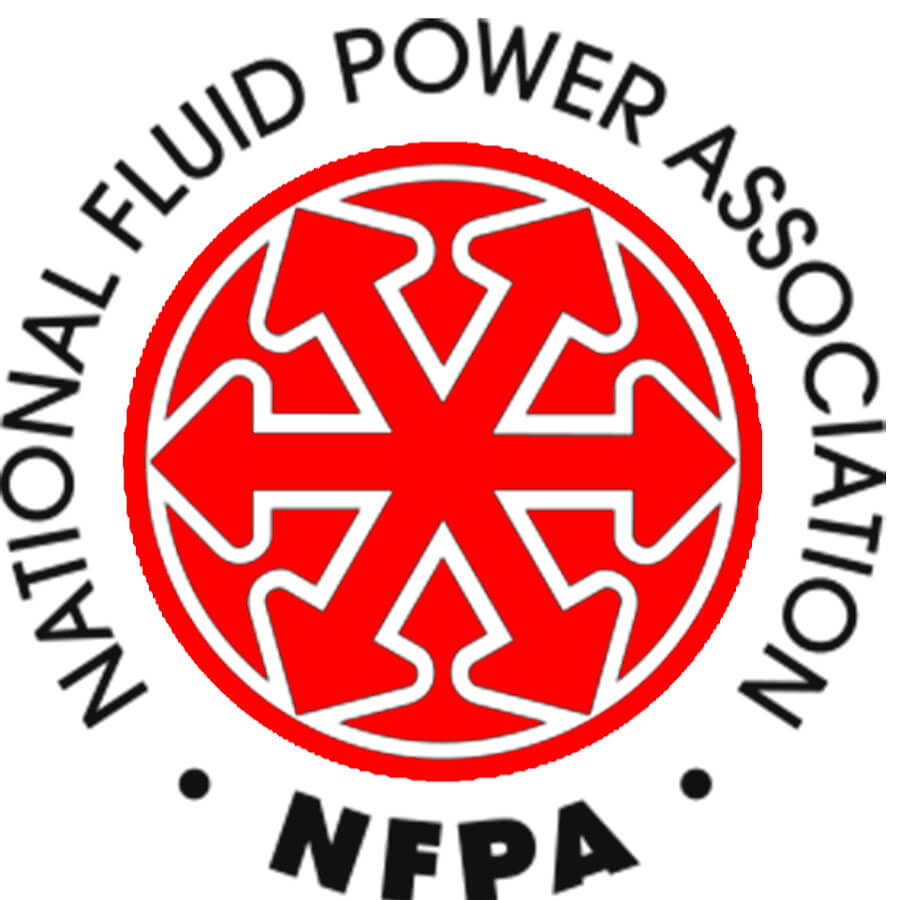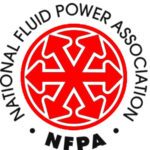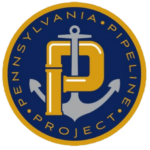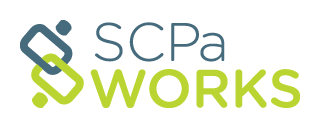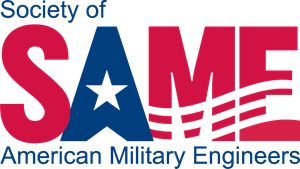 About Our Capability Offerings
As an experienced critical needs manufacturing company, York Precision has a host of valuable capability offerings, including: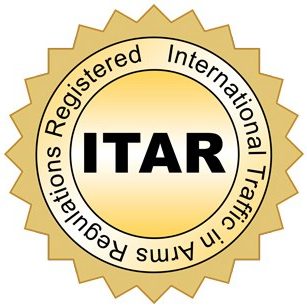 ITAR Registered #M39417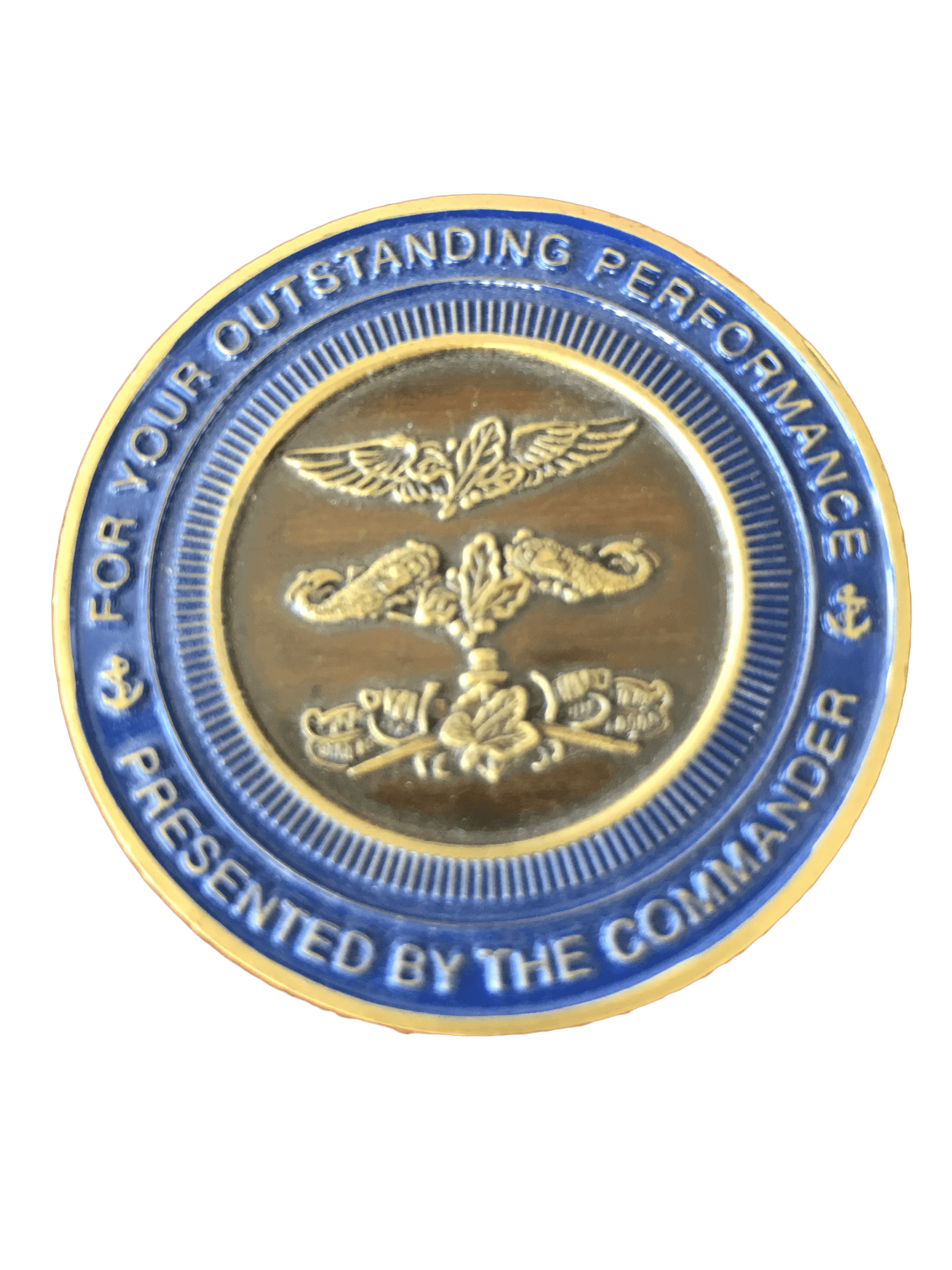 Outstanding Performance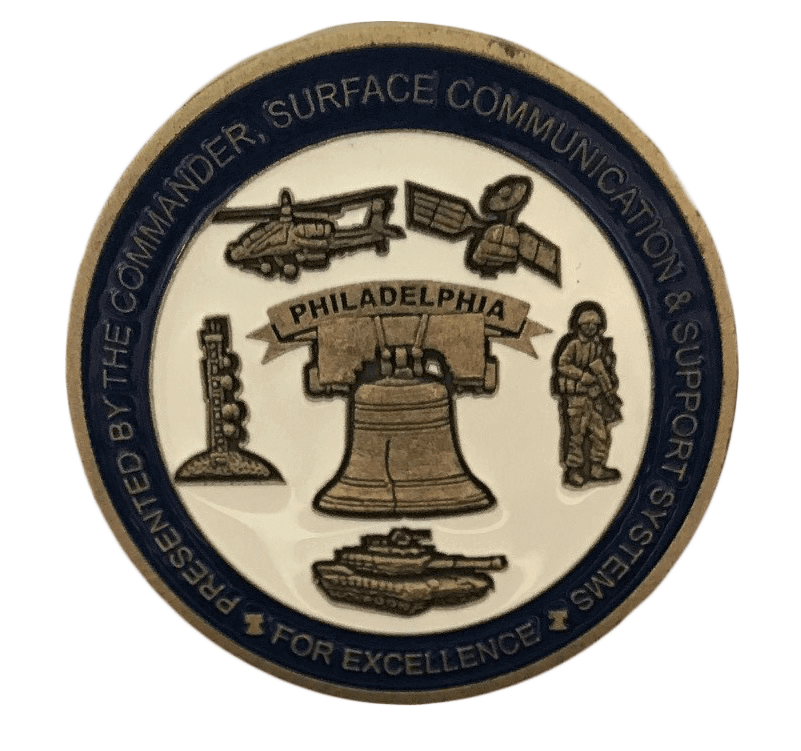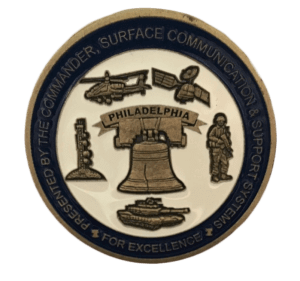 Excellence Presented By Commander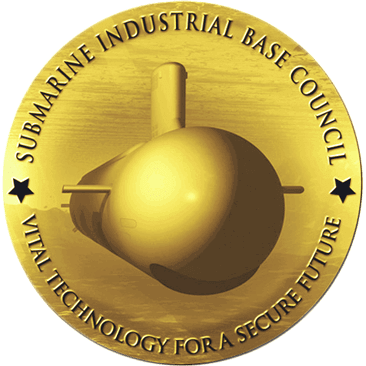 SIBC Member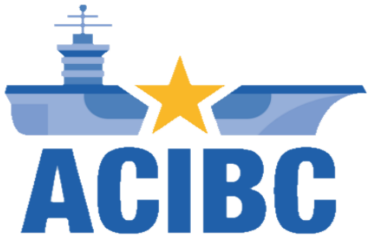 ACIBC Member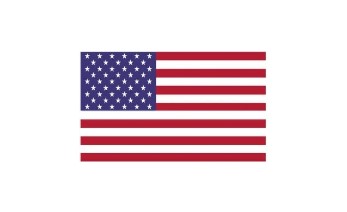 Made In USA