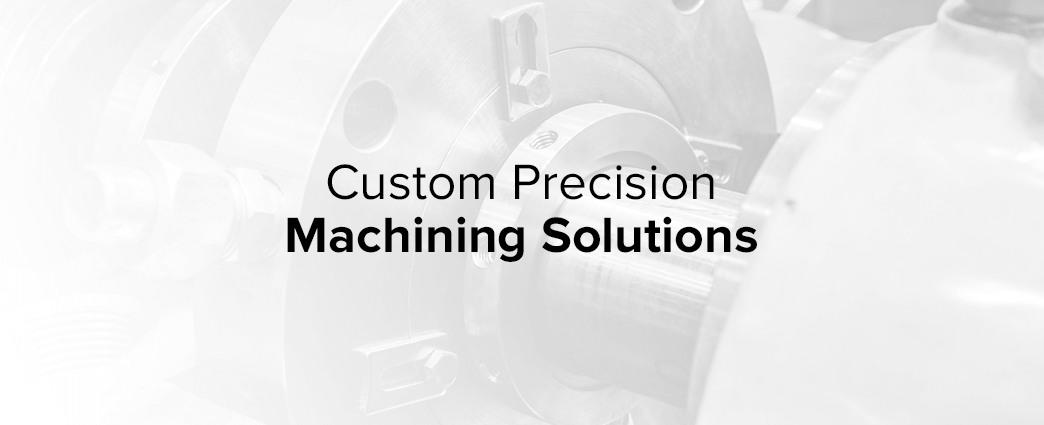 The clear choice for hydraulic custom precision machining capabilities is York Precision Machining & Hydraulics LLC. We have state-of-the-art precision machining equipment, highly trained and knowledgeable machining experts and a huge 65,000-square-foot facility right in PA. We are dedicated to accomplishing any machining job from small to large parts and producing the best hydraulic cylinders, accumulators and other parts.
Our Machining Capabilities: What Is Precision Machining?
Precision machining refers to the subtractive process where material is removed from a raw product to create a finished product. This process is used to make a broad range of precise components and products for many industries. Many of these components must be manufactured to exact specifications.
The raw material used in precision machining can be metal, plastic, ceramic or a variety of other products. The material is removed with precise tools that perform steps dictated by computer software. These tools can include lathes, milling machines, grinders and saws.
Precision machining offers particularly high accuracy, and the computer-aided approach is repeatable for future production needs. Operators can use it to create parts with tight tolerances, unique shapes, varying finishes and quick prototyping.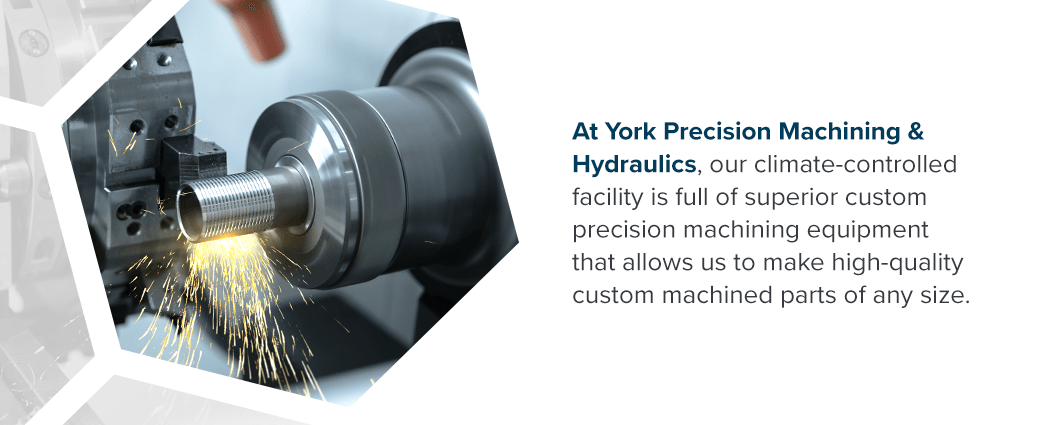 At York Precision Machining & Hydraulics, our climate-controlled facility is full of superior custom precision machining equipment that allows us to make high-quality custom machined parts of any size. This equipment includes four-axis milling (up to 96" x 165"), a lathe with a capacity up to 42" diameter and 20' long, CAD/CAM capability, Okuma and Doosan CNC machining centers and more.
How precisely can we make a part? We repeatably machine to the third decimal point. That's thinner than a shaft of hair. At times, our military parts require machining to the fourth decimal point. Few, if any, precision machining companies can achieve such results time after time.
We provide custom precision machining solutions for a large number of industries. A few examples include:
Defense: From missile launchers to X-ray inspection vehicles, military equipment must be highly accurate and precise. Our custom machined parts play a role in many types of defense equipment, protecting operators and nearby personnel and offering reliable operation.
Manufacturing: Precision machining offers high repeatability and can support large volumes of products, making it an excellent method of choice for manufacturers. Tight tolerances allow these businesses to achieve high accuracy every time.
Aerospace: Like defense industries, the aerospace industries need extremely accurate parts. They may need particularly unique shapes to maintain aerodynamics or support complex systems. They also tend to use expensive metals that offer the right combination of performance characteristics, like lightweight construction. They need the dependable cutting processes and capabilities of precision machining technology.
Automotive: The auto industry relies on custom precision machining to create safe and aesthetically pleasing vehicles that can be built again and again. Custom machining offers quick prototypes and consistent parts available with a variety of appearances.
Testing: Precision testing is required in many industries, with applications such as safety (e.g., crash test walls), quality assurance (e.g., tires testing), aerospace testing (e.g., wind tunnels) and destructive testing (e.g., "shock tube").
Custom Build-To-Print Machined Parts
When it comes to custom engineering and precision manufacturing, our capabilities are vast. We can design and engineer custom parts to meet the strict standards of practically any industry — whether you require services for the military, the automotives industry, the petroleum industry, aerospace or virtually any other sector. Just speak to us about the custom parts you need for your project, and we'll manufacture them to meet your exact specifications.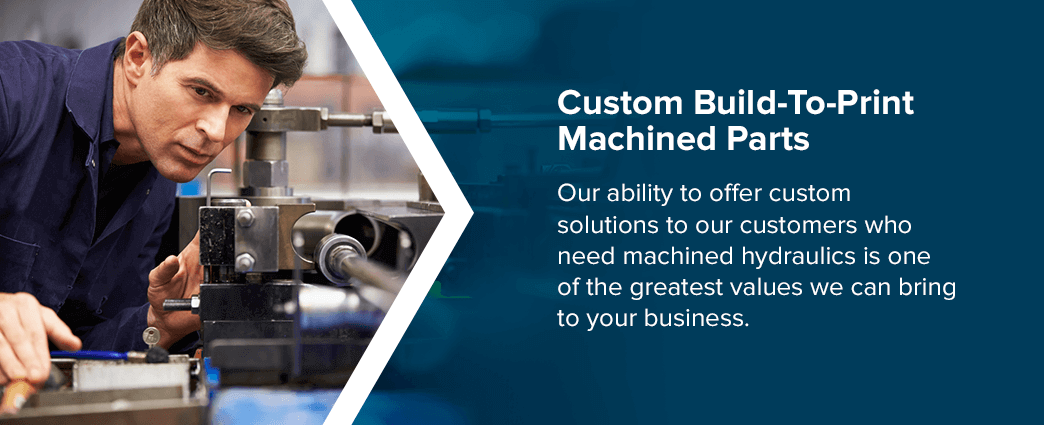 Our ability to offer custom solutions to our customers who need machined parts is one of the greatest values we can bring to your business. We know no two companies are alike when it comes to their machining needs, especially across the many industries we work with. What an automotive company requires can be very different from what an oil and gas extraction company requires.
No matter how big or small your company is or how ambitious your products are, come to York Precision Machining & Hydraulics first for made-to-order custom precision machining capabilities with CAD and CAM capabilities tailored to your company's specific needs.
Custom Precision Machining for Small and Large Hydraulic Mechanisms
You want an intense dedication to the work and a single-minded focus on precision when it comes to your custom precision machining parts manufacturer, and that's exactly what you'll get at York Precision Machining & Hydraulics. As an ISO 9001:2015 certified company known for our commitment to quality when it comes to hydraulic actuators, related parts and custom precision machining, we've provided custom solutions for aerospace, defense, the petroleum industry and many others.
Our custom precision machining technology enables us to provide a flawless final product for your application to ensure safety for everyone involved. No matter the size of the components you require, we have the tools and expertise to manufacture them.
If your application calls for custom precision machined hydraulic parts, you can also enjoy the benefits of our Bear-Loc® locking system for hydraulic actuators. The Bear-Loc® system is one of the most important innovations in the history of hydraulic actuators, and it's one you won't find on any actuator that isn't a York Precision Machining & Hydraulics actuator or one modified by us.
This positive locking system will allow any of your employees to work safely with your hydraulically powered machinery. Once it's put in place, it will automatically lock instantly when hydraulic pressure is lost for any reason. When hydraulic pressure is applied, the Bear-Loc® moves freely to be positioned wherever on the stroke you need it. This product can truly change the way you operate your hydraulically powered equipment.
If your existing actuators need our Bear-Loc® systems, we can easily attach it via eye or flange mounting. Trunnion, foot, heavy flange and extended tie rod mounting configuration are also available. The Bear-Loc® system can be installed "in line" or parallel to your existing equipment. Feel free to call us so we can discuss your application with you.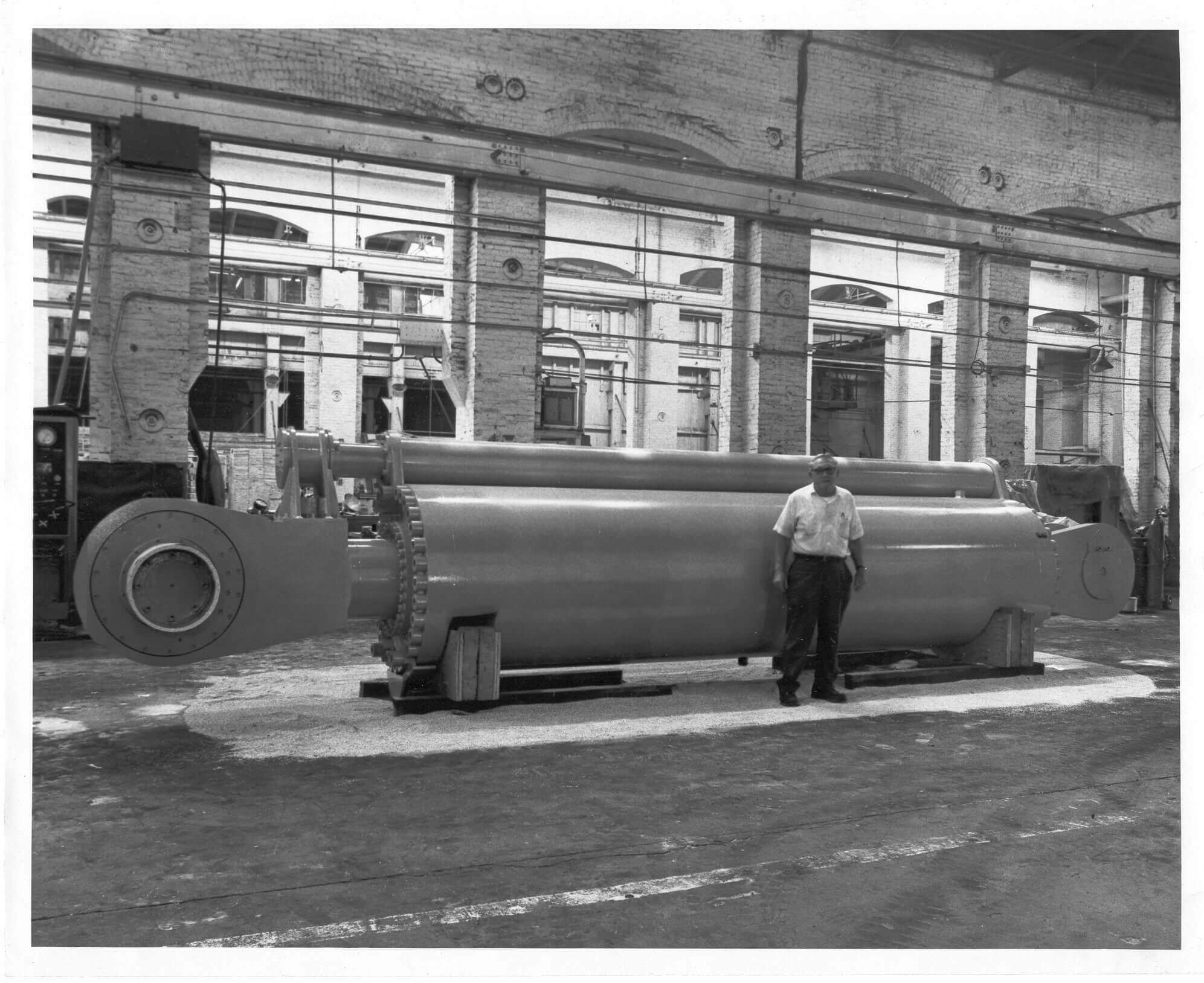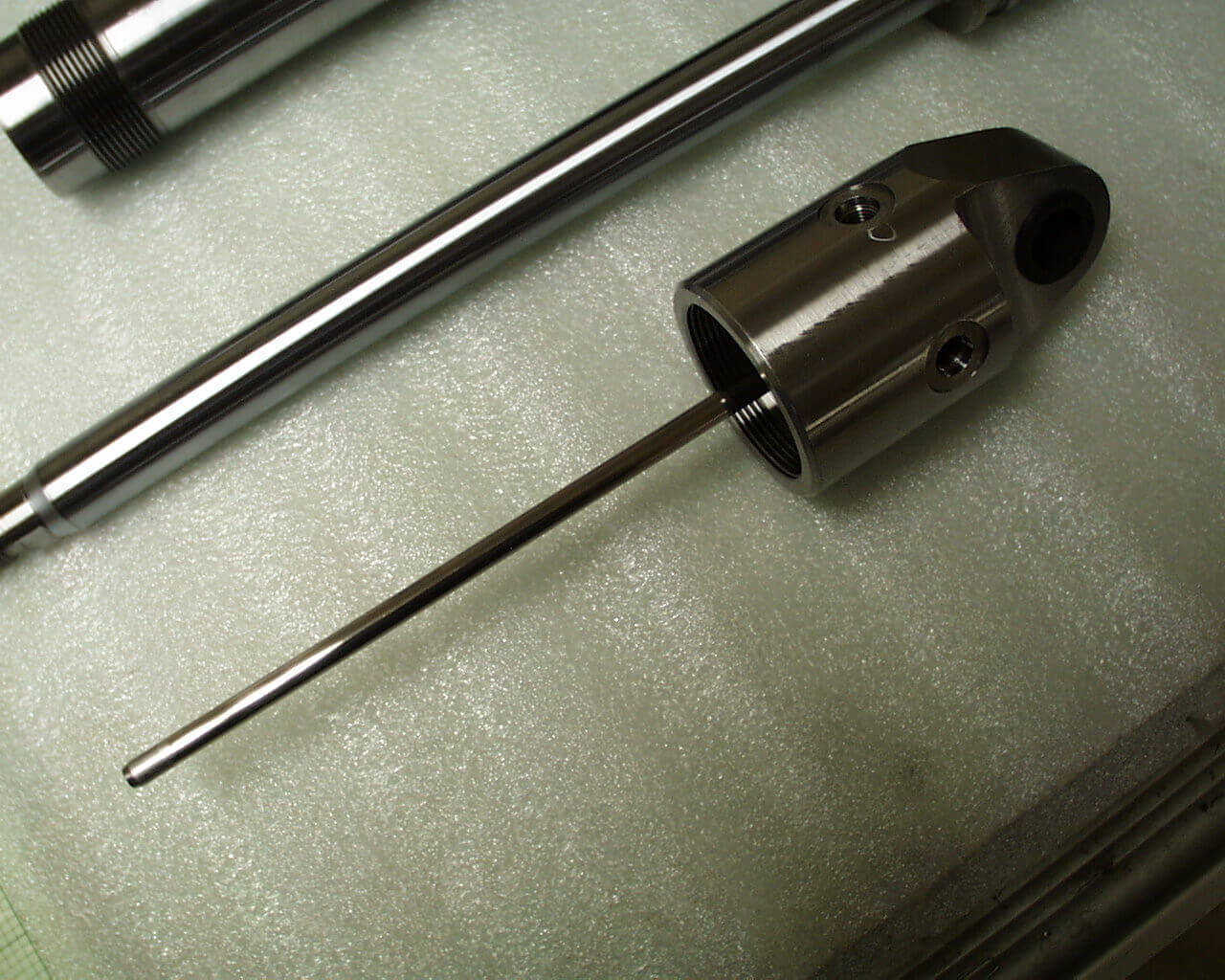 Contact York Precision Machining & Hydraulics for Custom Precision Machining Solutions
We consider your success to be our success, which is why we urge you to contact us if you need hydraulic actuators or other custom precision machined parts. You can get a free quote on our products and capabilities with no obligation by just dropping us a note online or giving us a call at 717-764-8855. Contact us today!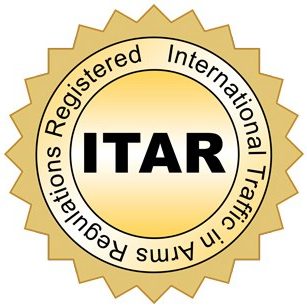 ITAR Registered #M39417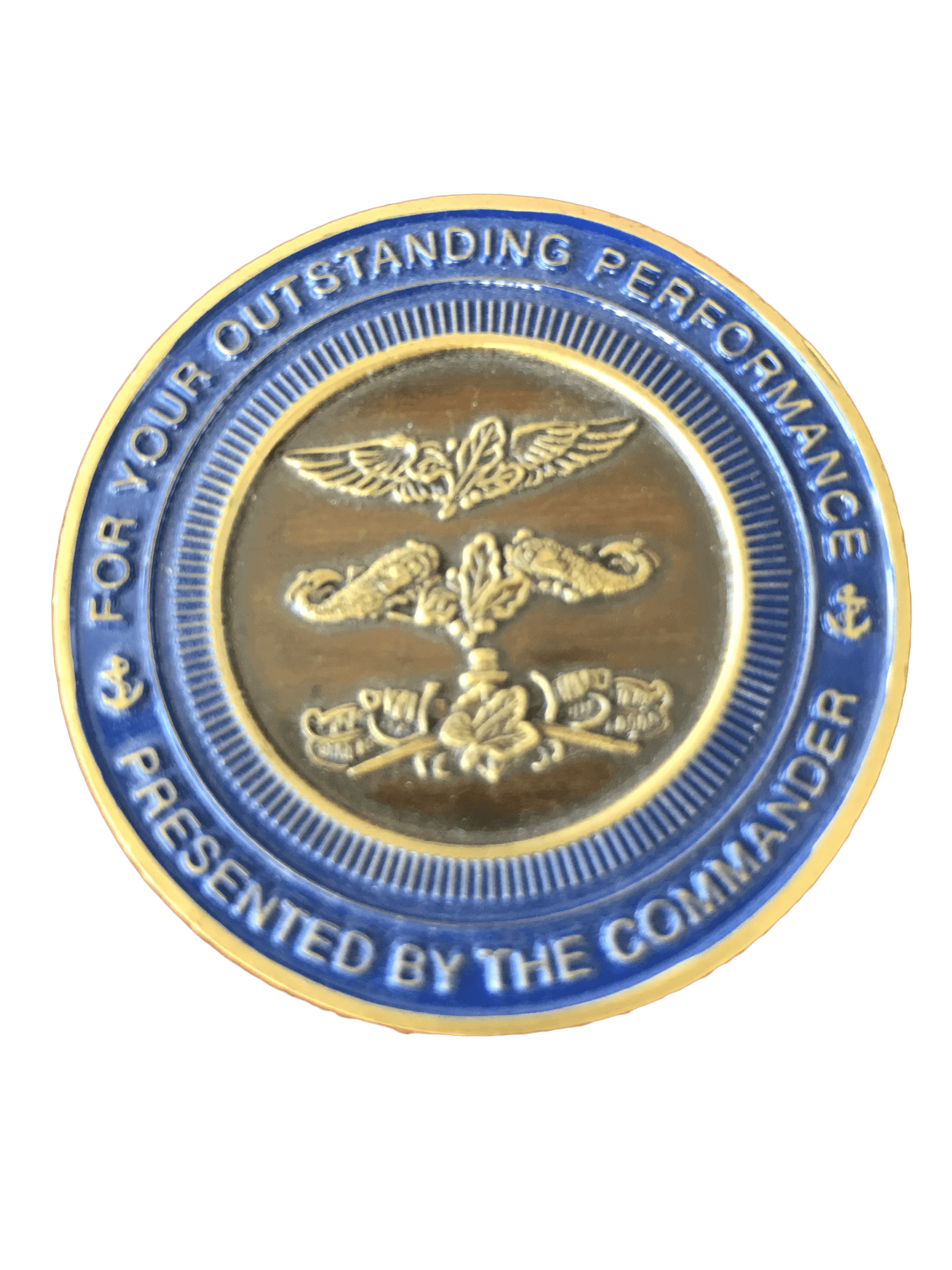 Outstanding Performance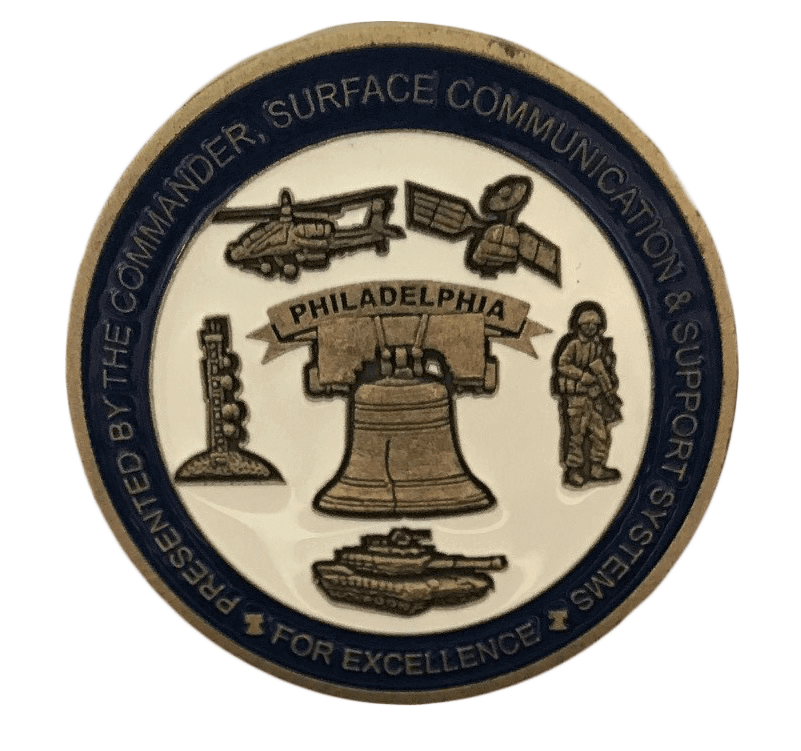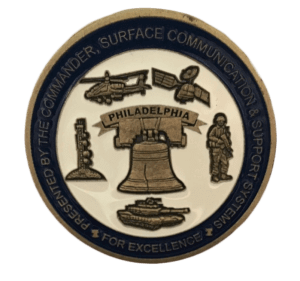 Excellence Presented By Commander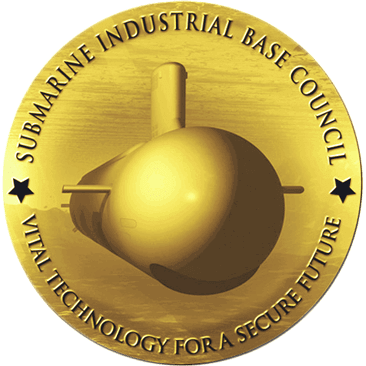 SIBC Member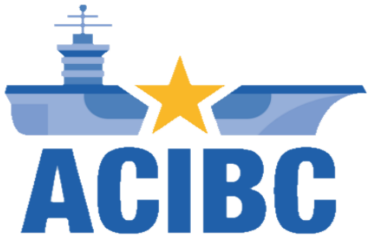 ACIBC Member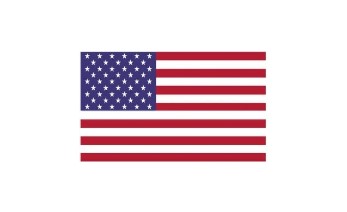 Made In USA