Tug Barge Hydraulic Four Million Pounds of Locking Power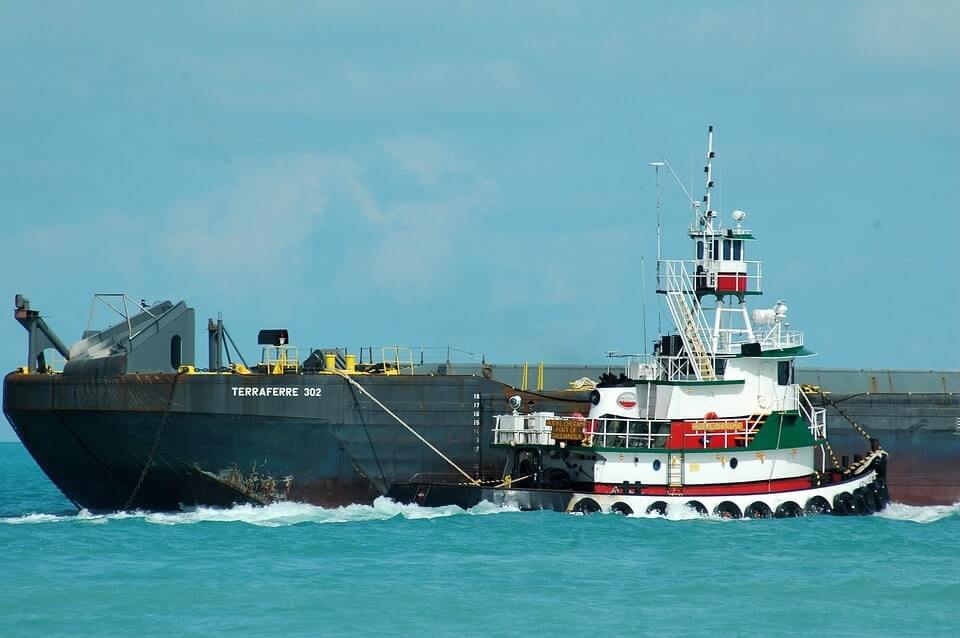 Tug barges are the muscles of ocean transport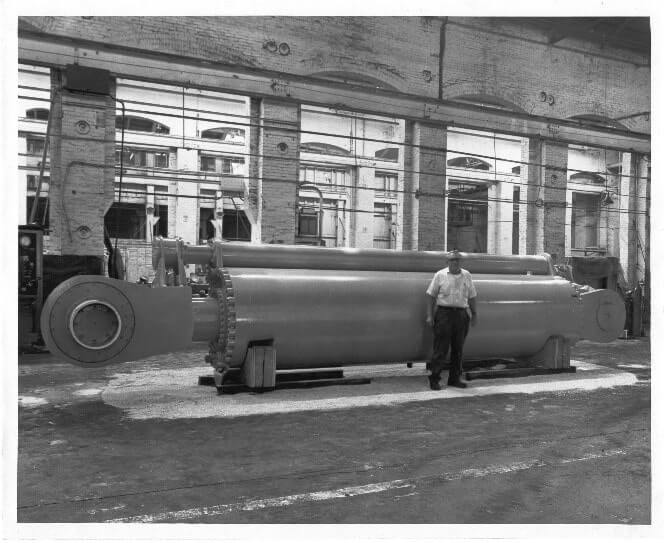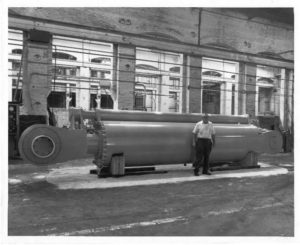 Hauling all manner of freight from port to port. Barges need the most powerful hydraulic locking mechanism available. Meet the Bear-Loc®, capable of up to 4 million pounds of locking power.
Our customer was hauling bauxite to make aluminum, from Louisiana to Florida.
The barge clamped on and the Bear-Loc secured the clamp. Our custom design was the perfect fit for them because they wanted to make certain the barge could not get away. Obvious, right? However the typical actuator allowed the load to pull away, and that was unacceptable.
The rest of the story is told in this excerpt from Fluid Power Design Handbook by Frank Yeaple:
"It is tough enough mating tug to barge but the real challenge is to keep them safely bow to stern during the big push up-river, while fighting heavy shocks from weather and obstructions.
"For starters the gripper must withstand separating forces up to 40 tons, but must slip if the forces reach 50 tons to protect equipment and structures from damage. Furthermore, the pull-up and clamping equipment must be easy to operate.
"The challenge was met by engineers from York Precision Machining & Hydraulics LLC (formerly MC Industries) who innovatively applied the company's Bear-Loc® cylinder. It is a normal, heavy-duty hydraulic cylinder in every way but one: the piston has an interference fit until high-pressure oil is applied at the interference area to release it.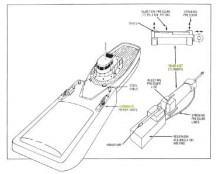 "The piston is very long (12 inches) relative to the stroke (9 inches) to allow a high-pressure seal at each end of the piston, with enough length in between to create the high-pressure oil pocket. The pocket is ported through the wall of the cylinder. In operation with the tug-barge, the interference grip first is released by injecting the oil; the accumulator is valved to hold this condition. Next, the pressure is supplied to the piston face in a normal manner to snug up the tug-barge connection. Finally, the high-pressure oil pocket is drained, reestablishing the interference fit. Now the piston is gripped with high mechanical force, ready for the journey. Gripping can occur at any chosen stroke position of the cylinder, and there is no backlash, once the piston or rod is gripped. Various sizes of connectors and shapes of barges and tugs can be accommodated with one size cylinder."
Caption: Hydraulic cylinders tighten cables in a barge snugger, then hold position with an interference fit between the piston and cylinder wall.
*excerpt from Fluid Power Design Handbook (1st edition, 1990)