Is Bear-Loc® The Right Hydraulic Actuator Lock For Your Application?
Posted: January 31st, 2019  Author: Michele Baker Ph.D
Do you have a hydraulic component that needs a locking feature? Trying to create a failsafe locking solution that won't move or lose pressure? In this article we'll walk you through the key features to consider when looking for the right hydraulic locking solution for your application needs. York Precision Machining & Hydraulic's Bear-Loc® locking unit and Bear-Loc actuator have long been recognized as the standard-setter in the industry. So we'll also show you how to assess whether a Bear-Loc solution is right for you.
Benefits Of Bear-Loc® Actuators
You likely already know the benefits of hydraulic power: A hydraulic system can be controlled with significantly greater ease and accuracy than other systems and can generate much greater amounts of power. Hydraulic systems generally use fewer moving parts than other systems, thereby reducing maintenance concerns. Hydraulic systems provide constant force and torque. In fact, only fluid power systems are capable of providing constant force or torque despite speed changes.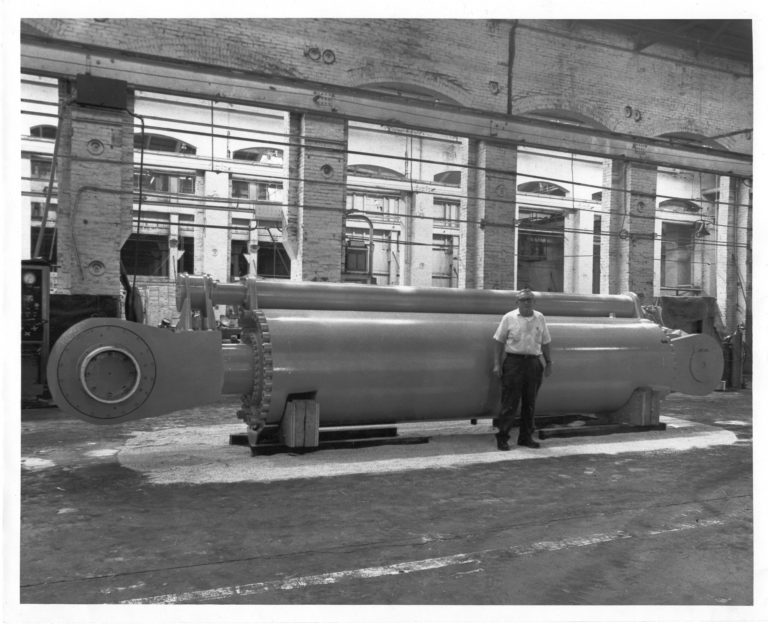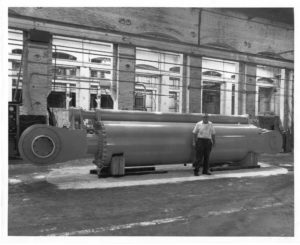 When considering any hydraulic locking solution, be sure to do your homework. To guide you, here's a checklist of ten critical factors:
1. Full actuator or Lock only (retrofit)?
Do you need a full locking actuator, or a lock to work in parallel with your existing actuator(s)?
The Bear-Loc is available as both. And both can be custom designed and built to suit your specific application needs.
2. Positive locking capability?
A positive locking capability means that the device will not move or shake loose when locked. Our Bear-Loc® has a unique patented design based on the principle of elastic expansion of metal under pressure. Simply put, the unit locks when hydraulic pressure is removed or accidently lost. The Bear-Loc is recognized as the most reliable, positive FAIL-SAFE locking device available.
3. Failsafe?
In many industries and applications, human safety and process success depends on a locking solution that never fails. Just one failure not only represents the loss of countless dollars. It could mean the priceless, tragic loss of human life. Can you afford to use a system that does not offer failsafe reliability? When used according to manufacturing specifications, the Bear-Loc has never failed.
4. Customizable--from very small to very large--yet easy to use?
Power systems can be fairly complex: pneumatic systems, for example, require designed layout of pipeline, valves and cylinders for air flow.  The Bear-Loc® does not depend on moving parts, valves or other components to obtain its positive mechanical lock. Its innovative design also means it is easy to use.
Yet the Bear-Loc is highly customizable. Our in-house engineering team can design a Bear-Loc to meet your specific requirements, with rod diameters from one inch to 25 inches, and sleeve lengths from one inch to seven feet. The required minimum operating pressure is 2000 PSI.
5. Locking power?
As mentioned earlier, hydraulic systems have significantly more holding and locking power. The Bear-Loc's capacity ranges up to 4 million pounds.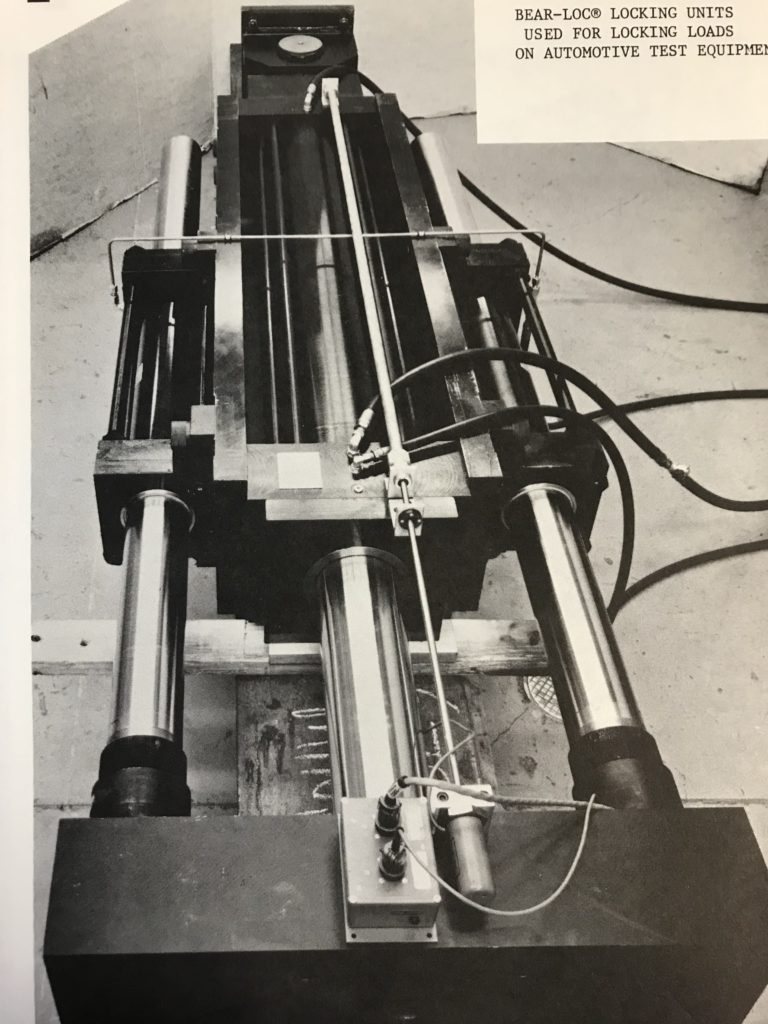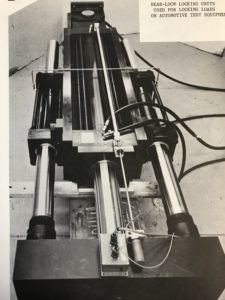 6. Limited or infinite position?
"Infinite position" means that the rod can be engaged by the lock in any position along its stroke and when locked, motion is impossible in any direction. Only the Bear-Loc offers all of these features: positive failsafe locking, infinite position, and an elegantly easy locking system to use and maintain.
7. Design Versatility
Chances are, your processes require versatility in power holding and locking design. The Bear-Loc is available in a wide range of configurations, such as:
linear Bear-Loc Actuators
Linear Bear-Loc Units
Rotary Bear-Loc Units.
All are available in both Tie Rod and Mill Type constructions.
8. Backlash a problem? High system stiffness required?
Backlash is clearance or motion in a mechanism caused by gaps between the parts. It's sometimes called "lash" or "play." If your processes require locking with zero backlash, make sure the system can deliver. The Bear-Loc features zero backlash.
As mentioned earlier, the Bear-Loc delivers no-motion reliability in any direction when engaged and operated within its rated capacity. That includes high system installations, in many industries and applications, from oil rigs to crash test walls, to inspection vehicles.
9. Operating longevity and repair considerations?
Wear in systems is caused by a variety of factors, both internal to the system (e.g. design, number of moving parts) and external (e.g. frequency of use, application). Be sure to check the manufacturer's track record regarding leaks because locking systems can potentially leak fluids. Be certain to communicate the type of fluid your system uses. That knowledge informs seal type and lock capacity, and the Bear-Loc can be designed to assure smooth function without leaking.
Ask for specifics about longevity because locking systems have widely varying lifespans. Many Bear-Locs have been in active service for two, three or even four decades or more.
Of course, all things eventually wear to the point of requiring repair or replacement. Be certain that the manufacturer can effectively repair or replace your locking hydraulic system. You can entrust to York Precision's expert team the repair or replacement of Bear-Locs, maintaining the consistently high standards you require, and have come to expect.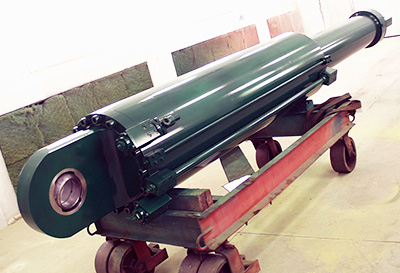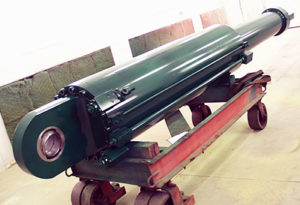 10. Budget?
If you plan to spend just a few hundred dollars and are looking for an off-the-shelf product with a short lifespan, the Bear-Loc is not for you. We recommend doing a clear-eyed cost-benefit analysis: calculate both the return on investment over several decades (not merely years), and the cost to process and/or human life in the event of a system failure. We can attest to the fact that, in terms of system purchases, Bear-Loc customers consider it to be one of the best values of their careers.
How does the Bear-Loc do it all?
The Bear-Loc's unique patented design is comprised of a rod and liners enclosed in a sleeve which forms an interference fit with the outside diameter of the rod. This interference provides a positive mechanical connection to lock the rod in any phase of the stroke. As soon as hydraulic pressure is applied, the sleeve expands radially, removing the interference and creating enough clearance for the rod to be stroked with minimal resistance. Simply remove hydraulic pressure and the Bear-Loc locks automatically.
For more information, contact our expert engineering and design team today.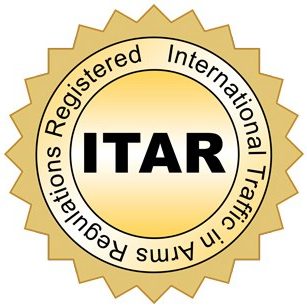 ITAR Registered #M39417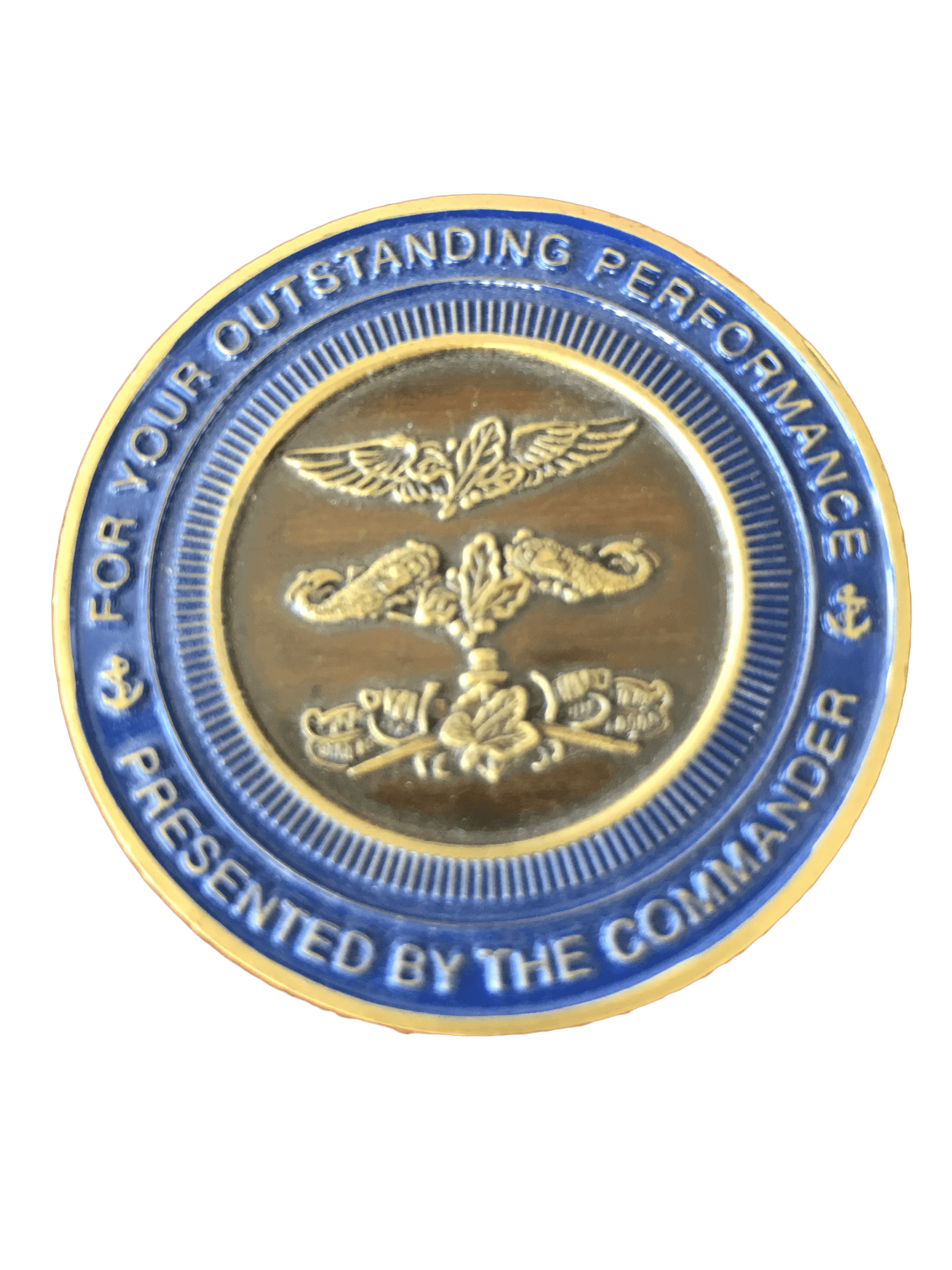 Outstanding Performance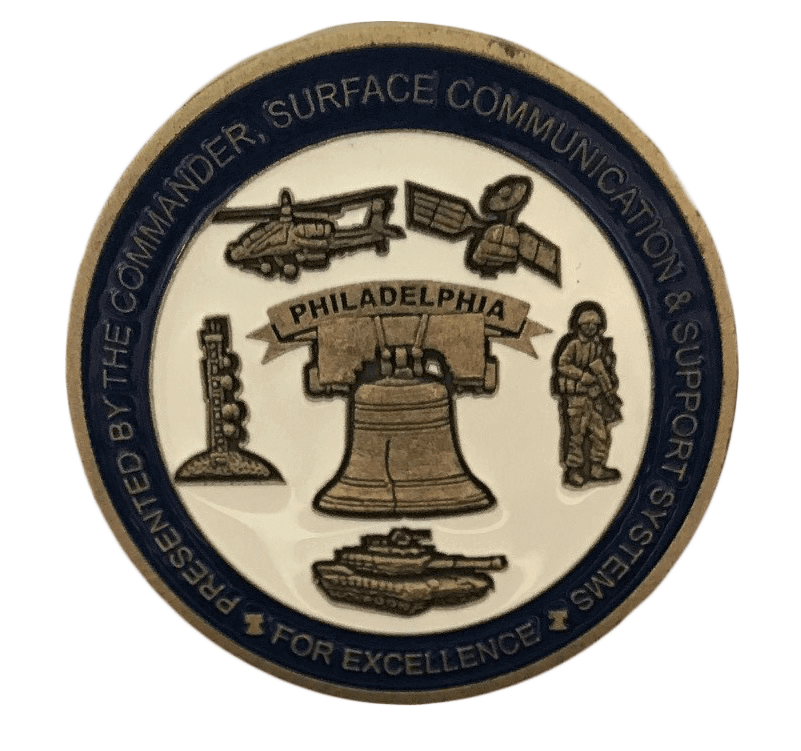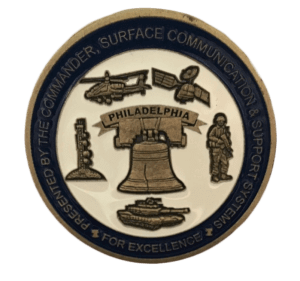 Excellence Presented By Commander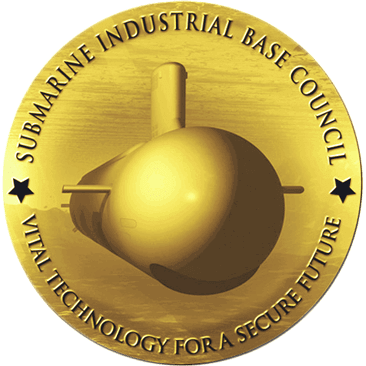 SIBC Member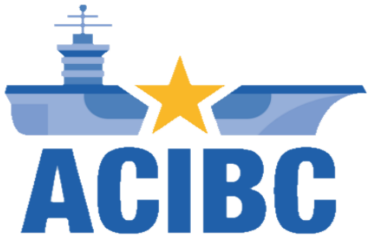 ACIBC Member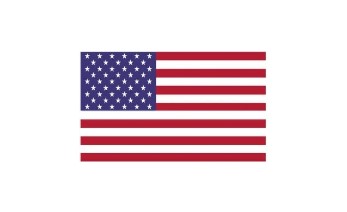 Made In USA
Last Updated: December 10th, 2019